Overview
Most important characteristic of fashion is its changing nature. Our in-house spinning and fabric production with an eye for detail, a great deal of creativity, and an ability to get along well with a variety of choices takes advantage of this to to offer a quick turnaround time with highest control on product quality. We manufacture garments for various categories like Active wear, Casual wear, and Sleepwear for Mens and Ladies in Conventional and Organic, Fair Trade garments and soft toys for infants, kids, besides producing a whole range of home accessories hand made by under privileged ladies.
We keep a movement in fashion by bringing new trends and colours in fashion wear. And include a variety of designs, prints, woven material and pattern including hand embellished tops covering Sequin / Beads / Crochet / Ari - embroidery and besides machine embroidered logos. We also use overall / Rotary Prints, Heat Transfers, Placement Prints, Tie & Dye etc.
We innovate with different fabric structures & textures such as Single Jersey, Pique, Interlock, Rib, Honeycomb, Fleece, Jacquard, Flat Back rib, Zig-zag structure, Pointelle, Mesh, etc. in 100% cotton, Cotton blends, Polyester, TENCEL™ Lyocell, LENZING™ Modal/Birla Modal , TENCEL™ Micro Modal, Bamboo, Silk, Soya, Stretch fabrics etc.
Different finishes are obtained through Moisture management, RCC (Real Cool Cotton), Teflon, Resin, Enzyme, Bio, Anti-bacteria, UV, Breeze, Fragrance, Oxyrich, Vitamin E, Liquid Stretch and many more are used for specific needs of customers. We also do all types of Garment dyeing & washing including Enzyme, Acid, Stone, and distress wash for giving different looks to garments.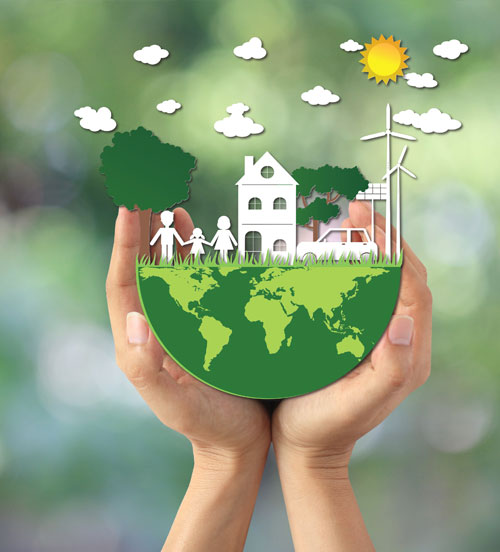 Infrastructure
It is one of Asia's largest and vertically integrated plants which are integrated up and down from Yarn spinning to Garments.
Panel inspection, Mobile inspectors in line, Setting standards for individual operations on each machine are few initiatives, which help us, produce high quality garments. There is a strict system in place for records on broken needles, metal contamination prevention & detection of in- line & Packed products.
All sewing machines have latest auto trimmers & no loose cutters are allowed on production floor. The placket & pocket making machines produce fine quality products. Maral has a highly computerized environment. All plants and offices are linked via ERP for effective & prompt communication. Our garment units have Video Conferencing facility available to Our Group's Units, Offices and Buyers.
To supplement our flexible production lines & lead times, garment units have online planning & monitoring system "Fastreact " in place.
Maral has a strong in-house design and product development team based at its plants which are constantly engaged in developing new product designs & processes. Customer specific product needs are met every season through constant innovation.
Design & Development
At Maral, we believe that we have to service the needs of our client's target market as a first step towards a successful partnership. This requires innovation of yarns/fabrics/finishes/performance in fabrics, besides fashion and value addition. India's unique artisanship in hand embroidery/sequin work/lace/beads etc bring out the sophistication in a garment. We also endeavour to incorporate these in our garments for ladies wear. Our vertically integrated operation of yarn and fabrics gives us the capability to innovate on different fabric features that stand out in the market besides offering a whole range of unique products for Menswear, Ladieswear and Kidswear.
Towards this goal, we have a proficient and talented in-house design department capable of effectively executing specific styling and sampling needs. Composed of a team of Fashion Designers, experienced Pattern Makers and experienced Stitching Masters, besides being equipped with complete a CAD/CAM facility, we provide our clients with various design support such as - trends and mood boards, and also concept development for the future seasons. Our products exhibit the fine use of Designing- Trims & Accessories (Imported & Indigenous) and wash effects (if required). Our Design Head is a regular visitor to the International Fashion Events. We have an extensive collection of our own fashion collection and an in-house fabric library.